In Light of the Sun, Watercolor, 30x22
In-Full-Bloom, Watercolor, 22-x-30
Compassion, Watercolor Wrapped Canvas Frame, 22x28
Higher Ground, WC, 6x9
The Wishing Well, WC, Wrapped on Canvas, 12x18
Wing Sisters, WC, 18x24
Transcendent, WC, 24x18
Transcendence, WC, 24x30
Epona The Horse Mistress, WC, 18x24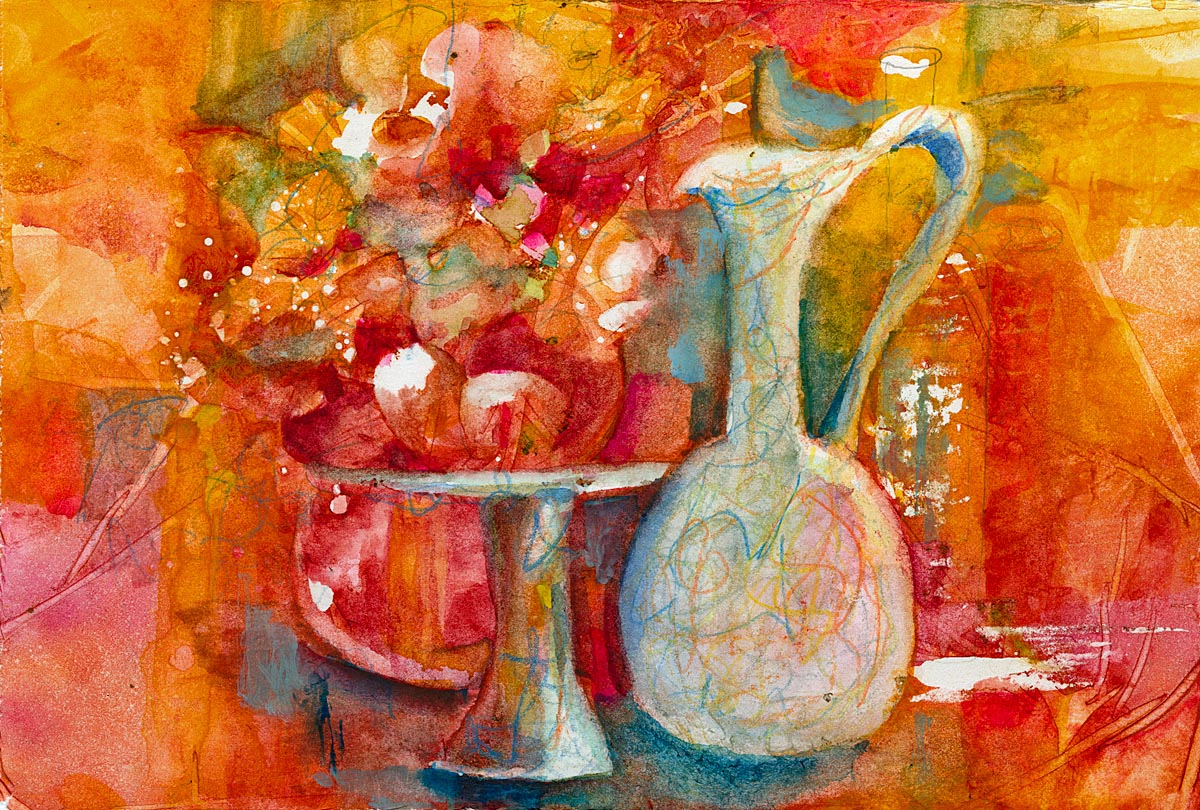 On-the-Table, WC , 9x6
Eve, WC and Pastel, 18x24
Fire-Fly, WC, 22x30
Elemental, WC, 18x24
Forum, WC on Canvas, 8x16
Earth Guardian 30x32 WC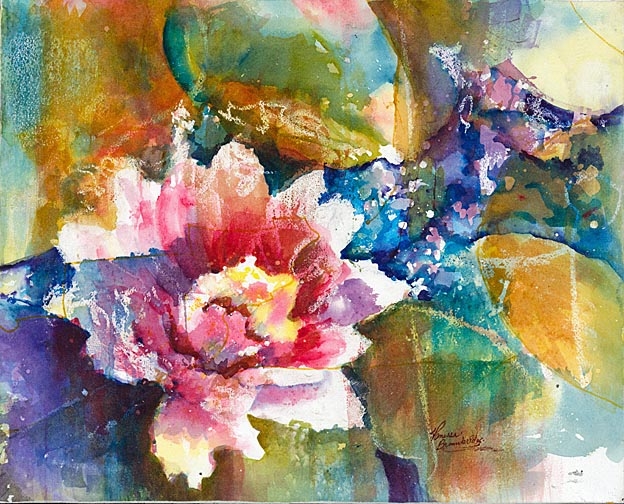 Tranquility
Food For Hummingbirds 18x36 SOLD
After The Rain 20x30 Sold
In Light of the Sun, Watercolor, 30x22
In Light of the Sun, 22-x-30-Water Color
In-Full-Bloom, Watercolor, 22-x-30
Compassion, Watercolor Wrapped Canvas Frame, 22x28
Higher Ground, WC, 6x9
The Wishing Well, WC, Wrapped on Canvas, 12x18
Wing Sisters, WC, 18x24
Beautiful Water color art for Sale
Transcendent, WC, 24x18
Transcendence, WC, 24x30
transcending the universe or material existence
Epona The Horse Mistress, WC, 18x24
In Gallo-Roman religion, Epona was a protector of horses, ponies, donkeys, and mules. She was particularly a goddess of fertility, as shown by her attributes of a patera,cornucopia, ears of grain and the presence of foals in some sculptures.[1] She and her horses might also have been leaders of the soul in the after-life ride, with parallels in Rhiannon of the Mabinogion.[2] The worship of Epona, "the sole Celtic divinity ultimately worshipped in Rome itself",[3] was widespread in the Roman Empire between the first and third centuries AD; this is unusual for a Celtic deity, most of whom were associated with specific localities.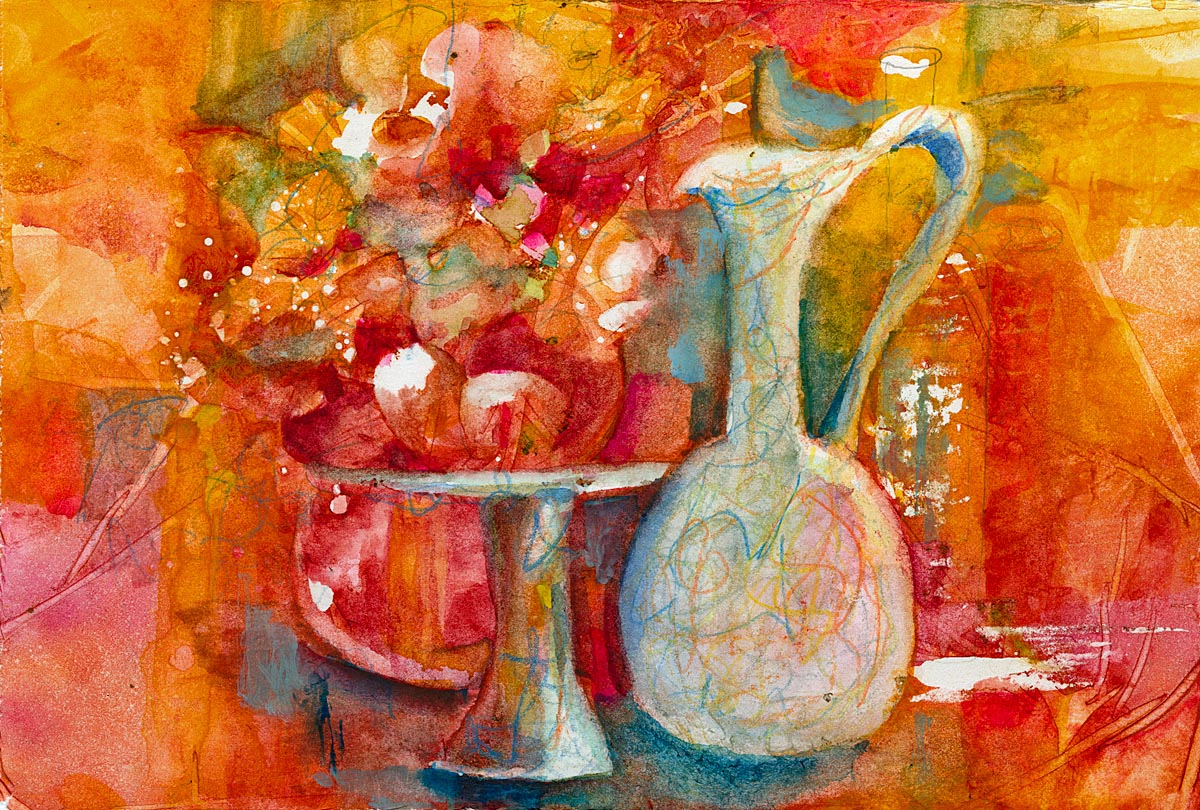 On-the-Table, WC , 9x6
Eve, WC and Pastel, 18x24
From the Hebrew name חַוָּה (Chawwah), which was derived from the Hebrew word חוה (chawah) "to breathe" or the related word חיה (chayah) "to live".
Fire-Fly, WC, 22x30
Elemental, WC, 18x24
a spirit world and channel these transcendental energies into this world
Forum, WC on Canvas, 8x16
Earth Guardian 30x32 WC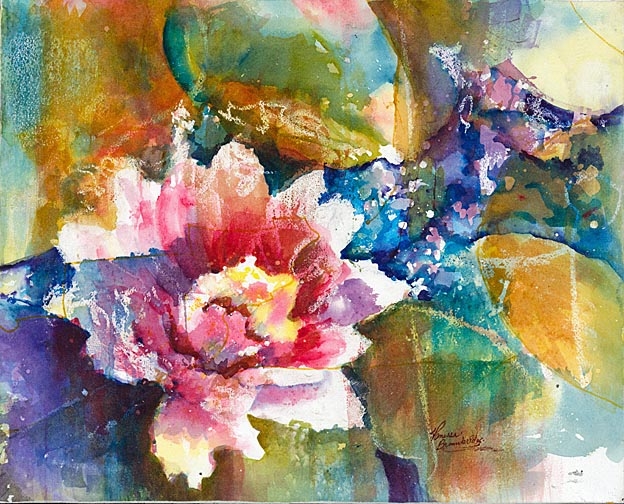 Tranquility
18x24 WC on Canvas SOLD
Food For Hummingbirds 18x36 SOLD
After The Rain 20x30 Sold
1
2
3
4
5
6
7
8
9
10
11
12
13
14
15
16
17
18
19
·
·
·
·
·
·
·
·
·
·
·
·
·
·
·
·
·
·
·